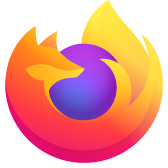 Firefox hangs when trying to print
When I try to print a web page from firefox almost everything freezes. and the only thing I can do is to press ctrl+alt+del and then logout then login again and startup all the programs.
Note that I dont have an actual printer installed, but I'm trying to use adobe acrobat's printer.
I had windows 7 32 bit and lately changed to 64 bit and pretty much installed every thing I had before. I did not have this issue in my previous OS.
and also I checked with IE8 it prints fine.
Thank you in advance for any help.
This happened
Every time Firefox opened
== When I installed windows 7 64 bit
When I try to print a web page from firefox almost everything freezes. and the only thing I can do is to press ctrl+alt+del and then logout then login again and startup all the programs. Note that I dont have an actual printer installed, but I'm trying to use adobe acrobat's printer. I had windows 7 32 bit and lately changed to 64 bit and pretty much installed every thing I had before. I did not have this issue in my previous OS. and also I checked with IE8 it prints fine. Thank you in advance for any help. == This happened == Every time Firefox opened == When I installed windows 7 64 bit
All Replies (2)
thanks that helped
the problem was with IDM extension