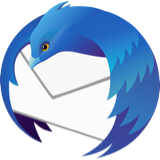 unable to delete old email account from thunderbird
Installed new email account in thunderbird, closed old email account, but can't delete old email as delete button is greyed out. Keep getting many popups to login to old email or create new password which must be closed to keep using thunderbird. All saved emails have been moved from old account to new
Installed new email account in thunderbird, closed old email account, but can't delete old email as delete button is greyed out. Keep getting many popups to login to old email or create new password which must be closed to keep using thunderbird. All saved emails have been moved from old account to new
All Replies (4)
How did you delete the old account? From your post, it seems you did not use the 'delect account' button.
Hi David, I changed internet providers and the old IP account was closed, but it is the email address associated with that account that is still on thunderbird that is causing all the popups asking for a password etc. that I can't delete, as the 'delete account' button is greyed out. I have moved all saved emails to the new address, so there is nothing in the old one. I have made my new email address the default one. The delete button is available for the new one, but of course I don't want to delete it. In the account settings for the old account it is listed as "a special account. There are no identities associated with it." Is this significant.
Is that account still the default? Is it tied to a calendar?
No, the new account is the default, and the old account is not tied to a calendar.