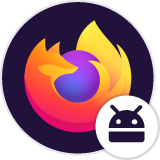 unable to open certain links from gmail
in this case, when I try to open ao3 from gmail links, the website just gets stuck loading (the lock symbol also has a slash across it). i try to open link in Firefox but same problem. (im on mobile btw)
i can access the same webpage just fine if i find it by searching manually in Firefox though
other website links work fine, and this problem only started maybe a few days ago
in this case, when I try to open ao3 from gmail links, the website just gets stuck loading (the lock symbol also has a slash across it). i try to open link in Firefox but same problem. (im on mobile btw) i can access the same webpage just fine if i find it by searching manually in Firefox though other website links work fine, and this problem only started maybe a few days ago
All Replies (5)
Hey there! It looks like you're having trouble opening certain links from Gmail on your mobile device. I totally get how frustrating that can be! Since you're on mobile, it might help to clear your browser's cache and cookies. That often resolves loading issues like this. Give it a try by going to your browser's settings and finding the option to clear browsing data. If that doesn't work, you could also check if you have any ad blockers or privacy settings that might be causing the issue. It's great that you can access the webpage manually through search, so this might just need a little tweaking to get things back on track. Let me know how it goes or if you need more help!
yea, i already tried clearing my browser cache and cookies (might not have completely cleared it tho) but at the time it didnt do anything.
after a day or so, the issue seems to have fixed itself though, so all seems well now i guess?
thanks for the help though, much appreciated!
Hi
Looking at that screenshot, I think the problem may have been with ao3, but glad to hear that it has been resolved.
oh yea probably
iirc the links worked if i opened them up in Chrome tho, so maybe it was just something about Firefox compared to Chrome that did something to ao3
Ok, thank you for letting us know.