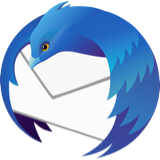 Revert back to previous version: 115 is not acceptable for me
thunderbird 115.0 is unacceptable; how can I revert to previous version?
thunderbird 115.0 is unacceptable; how can I revert to previous version?
All Replies (20)
No guarantees, Exit Thunderbird if running.
Try:

    computer search type: 'Run'
    select the 'Run' app
    Enter: thunderbird.exe -P --allow-downgrade
    click on 'OK'  

Please remember that the overall design of 115 will not revert to the view of 102. My encouragement is to stay with 115 and work through the transition.
I am extremely frustrated with the breakage in 115. I know it won't revert to act like 102, but can I install 102 over it, the way I installed 115 over 102? Yes, I really should have researched the archive better when an add-on broke 102 and I wanted to reinstall, but 115 was the only "obvious" download.
This normally works: - exit thunderbird, then
   click windows key and 'r' key
      Enter: thunderbird.exe -P --allow-downgrade
   click on 'OK' 

I do not recommend this, as 102 will miss all upgrades.
Thank god this worked, although TB is doing everything in their power to hide ANY mention of where the previous versions are located, because hey, install what we tell you right? For the record, they are all here:
https://archive.mozilla.org/pub/thunderbird/releases/
The ridiculous sizing/spacing options in 115 for the folder pane and message list were absolutely terrible. You had: insanely huge, still too huge, and microscopic. I was ready to switch to webmail for all 10 of my accounts instead of having to deal with that. I would rather live with zero updates for the next 10 years than have to settle for that. All topped off by the menu bar being lovingly located BELOW the toolbar. None of this is a case of "getting used to it", it's a case of terrible design choices.
For now I'm blocking all updates and will revisit in 6 months. With all the hype I was somewhat excited for the new version, and *some* things seemed better, but visually it was more jarring than better. (Icky search bar Ctrl K "buttons"!!???) How about all the under the hood changes but keeping the main layout looking the same...gee there's a thought. I should have looked into it more before upgrading. I did have to re-do my toolbar buttons as almost all disappeared after the downgrade. Waiting to see if there's any other issues that pop up from the downgrade. My install isn't all that customized and I use hardly any extensions.
Good luck everyone, taste is subjective. YMMV
llawson3967 said
thunderbird 115.0 is unacceptable; how can I revert to previous version?
Agree with you wholeheartedly.
I've been doing my part by putting a lot of bug reports into Bugzilla. If they're going to "release" buggy crap, then at least we should let them know about it!
I reported that the F and N functions are broken. That's after removing tbkeys-lite, which broke the Quick Filter function but had not been marked as incompatible with 115, which it is. I complained about what turned out to be the "hide system bar" feature, which was turned on by the upgrade even though I didn't know it existed and didn't want it (it makes moving the window much harder). And I complained that switching to a folder put you into a random spot, not where you left off or the bottom. They fixed that in 115.0.1, but only within a session; opening a folder the first time after starting T'bird still spins to a random spot, not the bottom like 102 and before. Those are just a few bugs, I'm sure, but ones I reported.
A supernova is a very large star that runs out of fuel, collapses and dies in a huge explosion. Perhaps that is a fitting name for this version. But I still prefer to call it the Hot Mess Edition.
For me, an add-on I rely on (Quickfolders) is broken. Nor do I like the new look. I'm too busy, right now, to risk breaking my system more than it's already broken - but I regret upgrading to Thunderbird 115.
If it's not repaired in a week or so I'll probably be looking for a new email client.
Modified by DerekD
115 is not working. It appears to have lost all my messages in several accounts. I use POP and don't leave messages on the server, so if they're really lost I'm in deep trouble. I haven't been able to downgrade back to 102 as described above -- it goes to 78 instead, even though I've been using 102 for a while. WTF?
I'm on a tight schedule right now and don't have time to mess around with a bunch of new buggy software. I wish I hadn't allowed that upgrade. Guess I was complacent because TB has been reliable in the past.
TERRIBLE "UPGRADE" AND THE INABILITY TO REVERT BACK TO 102 REALLY RAISES QUESTIONS ABOUT MOZILLA'S COMMITMENTS TO USERS!!! MY TRASH FOLDER IS FULL OF DELETED FILES AND FOLDERS THAT WILL NOT EMPTY!!!! The interface is ugly and less efficient than what it replaced! Mozilla should not have released such a buggy upgrade, even in Beta, and then force it on users with no option to stick with what they already had!!!!
I made an account just to post this. This isn't an "upgrade". This is an abysmal mess. This is a massive leap in the wrong direction, and that you don't allow to configure to look how TB used to is irresponsible negligence. Pure and simple. You could not cause a worse drop in productivity with what you've done. Everything about this "upgrade" is horrid. Mozilla, you should be ashamed of yourselves. Instead, I know you are proud of yourselves and happy. You shouldn't be. This is the first time I can actually say you're as cr@ppy as MS is with Outlook. BTW, I have been using TB for 20 years. That's how long it took you to ruin this software and become as bad as the very people (MS) you've been better than.
Modified by deadwaxmusic
Very disappointed with this "downgrade." Too bad there's no "undo update" button somewhere.
Why the heck do designers always want to improve the wheel by giving up on the perfect circle? The new UI is a step back in many aspects. It takes away valuable screen estate so that my folders do not show as before and I need more scrolling and mouse movements. The biggest issue is, that my unified inbox doesn't show my 12 mail accounts anymore and I don't know how to get them back. The inbox says "Unified folders" but it shows no new messages at all. What a crap! UI changes must never be done in a revolutionary way but should be a slow evolution. Also I expect designers to have a proper test suite so that they can compare clicks and mouse movements for the most common tasks between UI versions.
The days of the week column widths in calendar are huge. I cannot find a way to reduce the column sizes. This means I can only see five days of the week when I have the mini-month and tasks showing.
I have tried zooming and changing font sizes. My vision is poor so I need the font to be large enough to be useful.
I use the calendar and tasks for paying all of my bills. I can no longer see when bills are due.
How to I revert back to the nice, neat, useable version of Thunderbird?
Luckily I do frequent backups. So I managed to properly go back to my previous TB by closing it and completely restoring the folder C:\Program Files\Mozilla Thunderbird\. I also needed to restore my thunderbird profile in %APPDATA%\Roaming\Thunderbird as the update to supernova also did change entries there. Then of course I needed to disable the network connection before running TB to disable the auto-updates (https://stackoverflow.com/questions/64980412/how-to-disable-thunderbird-auto-update) Of course staying at the old revision is no long term solution. I hope that supernova becomes more mature quickly so that it will be usable again with less crappy "auto-magic"
I really have trusted Mozilla for a long time. The latest release of Thunderbird - now Supernova - is named about right. It blew up all of that reliability of standard interface that I have enjoyed.
I am not looking for a new learning-curve when I get an update - in fact, invisible changes to keep hackers at bay would be best.
Bug: When I delete an email from my inbox, the list "JUMPS" to some unpredictable location - like 2016 or something!???! I want it to stay put so that I can review the next item in the inbox.
This is really a problem, and I share the sentiments of many people in this comment list. Please fix it!
If I revert to an earlier version, will I have the same protection from hackers, or will those be deprecated and not brought up to date?
@Newton: There will be no updates for earlier versions. If you want to stay on an earlier version, you need to disable updates, or you will get supernova again.
I created an account only to report my extreme dissasatisfaction with the version 115!!!
The old GUI which served well for years is no longer there! When I tried to make a new toolbar for the classic buttons, no luck!
Now I have a Thunderbird which has no buttons. I can't retrieve emails!
Who on their right mind thought that this kind of upgrade is good for the community?
Now I have to revert to my backups and wish that my email still works with a version below 115. If not, then after about 20 years I have to look for something else. Which is SAD because I've loved TB.
PLEASE DO SOMETHING ASAP TO RESTORE THE OLD GUI!!!!!
Wholeheartedly agree with the descriptions of this update (115) as basically catastrophic. What a hot mess. Again, been using TBird and donating for YEARS and this has update is a total disaster. Dates on all mail have been reset to March something; font preferences not universal as promised, etc. etc. etc., running MacOS Ventura on MacBook Pro.) Done, done, done, but sad sad sad about it after all these years, it's hard to let go.
115.3.0 Supernova is my current version. Please, DO NOT ask or expect me to do anything within TB. It does NOT load!
Talk about "catastrophic".... I've tried no less than 6 times to launch TB and have never gone past the blank screen with the menu at the top. After waiting, it simply states: Thunderbird id not responding.... Then takes me to the "Report" screen.
It's physically impossible to revert to a previous version because, there is no "compatability.ini" in the profile, as I found in other threads.
So I've downloaded 99.0b2 But I'm nervous that it's a beta since it has the "b" in the version. I can only hope that attempting that installation will work. I did save my profile to a portable disk drive. So there is no way it can be accessed / destroyed by running another install of an older TB.
But seriously, why in the world would a version that CLEARLY has bugs be automatically installed? Is Mozilla thinking like Microsoft these days?! Don't you think it would be a really, REALLY good idea for a new version - not upgrade - to "ASK" permission to upgrade?
I can't speak to how it looks because....IT WON"T LOAD! I read the details in the crash report and part of it is that it ran out of memory. Uh hem....my system has 32GB of RAM (31.8 GB usable)!! I've had a lot of techs ask why I would need that much RAM. Now I can tell them - because Thunderbird Supernova "requires" all that and more! REALLY?!! How much memory does Supernova require?!