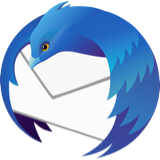 Revert back to previous version: 115 is not acceptable for me
thunderbird 115.0 is unacceptable; how can I revert to previous version?
thunderbird 115.0 is unacceptable; how can I revert to previous version?
All Replies (20)
My Tbird also auto updated to 115 this morning and now does not display any mails, folders or calendar - just empty panes!. The new profile folder appears to fairly full with over 17GB but the old profile folder is now pretty much empty, just a few MB. I have a partial security copy of my old profile from yesterday, so how do I delete 115 and load a previous version? Which version should I use? This upgrade has just ruined my weekend as I need to get this working again.
You should revert to TB 102 and restore the TB folder as well as your profile. Please refer to my post from 9/15/23, 10:34 PM
To revert back to what you had working, review and follow the simple steps on the previous page to here. David, a Top Contributor, provided a solution that worked for me perfectly! I have TB back and everything is exactly the way it was prior to the update. I then, in "Tools > Settings > Updates", changed to "Check for updates, but let me choose whether to install them". That will keep TB at your current version until you are certain the latest is stable. Obviously, Supernova is not stable. I find that odd for Mozilla to release something so unstable.
To revert, read David's post on the first page (of this 2-page thread) and he has provided the steps that worked well for me. It's very simple. Nothing to install.
I also found that you MUST install 99.0b2 (or something similar), then run the command that's found on page 1 of this thread. If you just "Run" and use the command, it will keep trying to install Supernova.
After trying, several times, to get 115 "or" 119 (both supernova), neither of them work - at least not on my machine. I'm using 99.0b2 and that is "almost" exactly the same as what I had. But who knows what version that was because I just went along with the program and allowed to update - until Supernova. Now I've got it set to not upgrade.
Modified by Mr. Garrison
After throwing my toys out of the pram yesterday and several reboots, nothing improved. HOWEVER - booted up this morning and voila - everything works - all folders, 17,000 mails and calendar appeared!! Can't explain why this happened but I'm now happy and can check out the new interface. Auto updates tuirned OFF! Thanks for the input which I'll remember should it all go wrong again. Good luck to those of you still having probs....
I tried David's suggested solution but it would only go back to 78, not 102, which was the last working version I'd been using and which I wanted to back up to. Does anyone know what the problem is or how to solve it?
I rarely update and this one is the reason why...on steroids. After maybe 20 years??? What a mess. I have no columns, it took me 4 hours to end the double spacing on the messages(hint "Density").
I want to go back but the really knowledgeable ones here need to explain it simpler ... Now where are my columns so I don't have to do all the clicks to sort and the return...
BoB Smithers said
Thank god this worked, although TB is doing everything in their power to hide ANY mention of where the previous versions are located, because hey, install what we tell you right? For the record, they are all here: https://archive.mozilla.org/pub/thunderbird/releases/ The ridiculous sizing/spacing options in 115 for the folder pane and message list were absolutely terrible. You had: insanely huge, still too huge, and microscopic. I was ready to switch to webmail for all 10 of my accounts instead of having to deal with that. I would rather live with zero updates for the next 10 years than have to settle for that. All topped off by the menu bar being lovingly located BELOW the toolbar. None of this is a case of "getting used to it", it's a case of terrible design choices. For now I'm blocking all updates and will revisit in 6 months. With all the hype I was somewhat excited for the new version, and *some* things seemed better, but visually it was more jarring than better. (Icky search bar Ctrl K "buttons"!!???) How about all the under the hood changes but keeping the main layout looking the same...gee there's a thought. I should have looked into it more before upgrading. I did have to re-do my toolbar buttons as almost all disappeared after the downgrade. Waiting to see if there's any other issues that pop up from the downgrade. My install isn't all that customized and I use hardly any extensions. Good luck everyone, taste is subjective. YMMV
And how exactly do you reinstall the old Thunderbird from that link?
llawson3967 said
thunderbird 115.0 is unacceptable; how can I revert to previous version?
I have been unable to check email very much in the past couple of days and thought the terrible format of 115 was a fluke! OMG! I need to get back to the previous version! I know the version I need... 102.15.1 however I cannot figure out how to install it from the listing provided by Bob Smithers and k.c. Can someone give more specific directions? :(
david said
No guarantees, Exit Thunderbird if running.

Try:

    computer search type: 'Run'
    select the 'Run' app
    Enter: thunderbird.exe -P --allow-downgrade
    click on 'OK'  


Please remember that the overall design of 115 will not revert to the view of 102. My encouragement is to stay with 115 and work through the transition.
You omit to say that you then have a choice and need to accept the one called "default" (presumably) and ignore the one called "default-release" and that then you are asked to set up an account, something I didn't do as I do not know what will actually happen.
This 115 shambles reminds me of how Windows updates were on a good day.
It raises a number of questions, e.g. was 115 tested? If so, was it tested in the context an existing user of 102 faces with the update?
Some of the new "improvements" seem pointless The cloud icon, top left, I at first thought was a weather forecast link! "New Message" rather than "Compose" or "Write" seems unnecessary and might be taken to mean that there is a new message from a sender to be downloaded.
The search function appears to have disappeared. The font size it smaller and the inbox now seems crammed, while the lower pane setting out the wonders of 115 is far too big.
It may well be easier and quicker to find a new email than learn 115.
And in all this, there seems to be little response from Mozilla/Thunderbird to the questions and complaints.
MZLA, which produces Thunderbird, is a subsidiary of Mozilla. If it were a public company, its stock might have tanked after this debacle. But it's more of a poorly-funded semi-volunteer effort apparently run by some people who are very sure of themselves. Overly sure. So 115 was pushed out after woefully inadequate testing. It modifies the profile formats so you can't just replace it with 102. I suppose it is theoretically possible to have a program that converts a profile from 115's format to 102's. but MZLA is not going to help with that, and neither are they releasing the information to make that easy for a third party.
The regrade (115 to 102) options that are describe here all involve having a complete backup of one's profile from 102, all the messages and other account information. You'd disconnect from the Internet, restore the old profile, install 102, do some futzing to make sure it pointed at the profile, set it to not auto update, make sure you see all your old mail and settings, then reconnect. No full backup, no luck.
I have been able to tame 115 so that (at least on Windows 10 Pro) it looks tolerable. Under the hamburger, I set Density: Compact. Font: 13point. Layout: Classic View. And a painful lot of time wasted rearranging and resizing the message pane columns, which are totally borked in the regrade to 115, and can't go back where they belong but at least won't be as bad as the default (massively wide status and tags columns, for instance). Your mileage may vary.
Yes, this V. 115 is truly for the birds. Thankfully, I have system restore set up on my pc. I was able to go back to a backup a couple of days before this disaster hit me. I used system restore to get me back to v.102.
I absolutely HATE this new version. I've been suffering along with it since downloading it and I just can't take it anymore. I am SO sad! I have been happily using Thunderbird for YEARS and have touted it as the perfect solution to avoiding using MS garbage but that stops now. This latest update is awful. Unless I'm missing something, I used to be able to search and select if I wanted to search Subject or Body but now I can't do that and when I do search it opens a new tab with every message containing the word I searched where before it would just filter out messages not containing the word from my main mail screen. WHY????? I hate the new layout with the menus and the font is weird and hurts my eyes. I've tried changing the Density and font size but it's not helping. The search feature is really the biggest issue for me as I used it several times a day and now it's useless. What rocket scientist thought this new layout, moving things around, and taking things away was a good idea? I am SOOOO unhappy.
Paula, I don't like this Hot Mess Edition either, but I don't have the specific problems you're citing. Which search function are you referring to? The Quick Filter still works. It may have gotten moved around or misplaced on your setup; Hot Mess did shuffle around a lot of displays, but it still exists. And in it, there are four buttons that show up *after* you start typing into the box: Sender, Recipients, Subject, Body. So the same functions are there as before, but the UI has been redesigned and "cleverly" hides part of itself until you start typing. In fact I think it works a bit better than before, because those buttons seem to have higher priority than the old ones, so they are faster to respond.
Remember, the main point of Hot Mess 115 is apparently to give programmers an opportunity to show off currently-in-demand skills to future employers. You just have to out-clever them. Which is distracting.
The other search function is the one that searches message bodies. Again it may have been moved around; I had to rearrange my toolbars to be able to find things, and the toolbar rearrangement feature is, uh, not obvious. Again, more trial and error. But I did manage to get it back onto a top bar and it works pretty much like always, which is to say it is virtually useless, as it's a really crude search. But that part is not much worse than before.
What is worse, and weird, is that after the search gives you a list of messages, and you click on one, it no longer opens that message. It does open a new tab with just that message in it, and then you have to click on that message. I think this is a bug worth reporting, so thanks for pointing it out. Note that I always open messages in new windows, never in tabs, so anything that creates a tab is a bug. This feature seems not to be checking where messages are opened.
There are adjustments here and there that let you fix fonts to some extent, and yes you will always have to rearrange the columns in your message list, and resize them to the extent they let you, because the regrade to 115 loses all the work you did to set them up before to the way you like them.
This morning, I reverted back to v. 102. I did a system restore from a recent back to accomplish this. Then I set automatic updates to OFF. Everything is good again.
If you have system protection turned on, you can do a system restore from a backup made before this v. 115 was downloaded to your computer. I did that this A.M. from a backup made 2 days before this disaster 115 was downloaded. Its not easy to find. Just do a search on system restore. Then you can find the program in the listing. From this, you can set up sys restore, force a new backup, do a restore or a backup. It backs up/restores system files and user programs. Your data will be untouched.
Help, I did the: computer search type: 'Run'
   select the 'Run' app
   Enter: thunderbird.exe -P --allow-downgrade
   click on 'OK'  

Now what? I opened the link to all the versions. I want 102.9.1. How do I get it?
I ran the msi for 102.9.1/win64/en-US/ and nothing happened.
Modified by petejc
jherbjr said
This morning, I reverted back to v. 102. I did a system restore from a recent back to accomplish this. Then I set automatic updates to OFF. Everything is good again.
You are obviously not concerned that you restored your entire computer to an earlier time. That will not work for me. That's why I chose to use the run command. I'm a Web developer and cannot afford to lose anything. If I could restore to "yesterday" (which would be the day before that "mess" was installed automatically), that would be good. But I can't go back more than a few days.
petejc said
Help, I did the: computer search type: 'Run' select the 'Run' app Enter: thunderbird.exe -P --allow-downgrade click on 'OK' Now what? I opened the link to all the versions. I want 102.9.1. How do I get it? I ran the msi for 102.9.1/win64/en-US/ and nothing happened.
I downloaded 99.0b.2 before I ran the command. I didn't have any possibility to choose a previous version. It simply went back to 99.0b.2 when I ran the command. It's not quite the way I had everything, which I really liked in 102, but I also do not have time to wait for Mozilla to have ALL the fixes ready. If I don't have E-mail for 1 day, I'm in trouble with my business. At this point, I'll have to wait until I find that whatever version it comes to is completely stable and people "like" that version. I won't take the word of whatever is available and have to go through this again.
The people who do a system restore are correct to do that. But there again, I can't afford to restore to anything more than a day previous.
Oh. And you do "NOT" want the MSI version. Go back to where you found the 102 and choose the ".exe" option.
If Mozilla would do with Thunderbird as the developers do with FileZilla, that would be "awesome"! You just go back into your system downloads folder (which I never use anyway - I select where I want things downloaded) and select whichever previous version you want. Although I don't ever remember needing to do that with FileZilla. Thunderbird developers should take lessons from the FileZilla developers. If you ignore your system downloads folder, like I do, you can go in there and see a huge list of previous versions that are exe files. Double click on one and you're off to the races.
I look at the recent debacle as, there were some new developers and they didn't have enough supervision before releasing 115. My TB shows that 119.0 Beta 3 is ready for me to install. Yeah! In a pigs eye!
Modified by Mr. Garrison
To Mr. Garrison You being a web developer should know that System Restore does not restore the whole computer. It restores the system programs and files and user programs. It does not restore data. All your data stays intact.