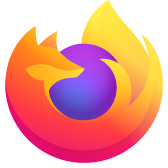 pixels when playing video
Hi
I have a problem when I play a video I get pixels I've seen that other users have the same problem I tried some of the solutions like disabled hardware acceleration and change some stuff on about:config (media.windows-media-foundation.use-nv12-format. double-click it and change its value to false) and use safe mode but nothing seems to work
What can I do?
Hi I have a problem when I play a video I get pixels I've seen that other users have the same problem I tried some of the solutions like disabled hardware acceleration and change some stuff on about:config (media.windows-media-foundation.use-nv12-format. double-click it and change its value to false) and use safe mode but nothing seems to work What can I do?
All Replies (6)
I did that but still some videos have pixels what else can I do
I get error playback on those two sites.
Sorry, the video player failed to load.(Error Code: 101102)
The first link loads for me and the video looks wrong but I don't know what you can do about it that isn't mentioned in the article I linked previously.