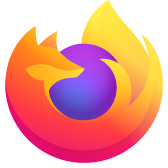 passwords
firefox has stopped remembering my saved passwords
firefox has stopped remembering my saved passwords
All Replies (12)
Hey ronlhamelin, to narrow down and anaylsize your problem please follow these steps:
- Are you using the latest Firefox version? - Are you logged in with your Firefox account? - What plugins are you using?

Best regards Erik
Modified by Erik Lelek
yes it is up to date. yes I am logged in. here is list of plugins. ad blocker, avast online, ghostery, mcafee, privacy badger, video download helper. All of these are not new to me. Everything was working fine till 3 days ago.
Thank you, did you install a software update or a new plugin 3 days ago?
If not, try to deactivate all plugins.
Are the old passwords no longer displayed or are no new passwords stored?
Have you ever tried to log in on your cell phone and see if the passwords are displayed?
Can you clarify whether this is about logins/passwords stored in the Password Manager (about:logins) or about a website remembering you (i.e keep you logged in) ?
No new software. Will try deactivating plugins. No old password and any I add will not be save on restart. After restart no passwords in file.
Can you use "Create New Login" or does that fail as well ?
You can try to rename/move logins.json (saved usernames/passwords) and key4.db (encryption key) in the Firefox profile folder and let Firefox create new files.
I am reading / hearing bad thing about your password manager this maybe the problem, I am going to remove same and see if things improve
to clarify when I go to a website I login and ask to save password, yes please. but after shutting down computer and later opening new session there are no saved password.
I am still wait for support with my password problem
if I uninstall and install again will I lose my bookmark sites?
Did you try to rename both logins.json and key4.db in the Firefox profile folder ?
You can check the owner and the permissions of the files in the profile folder, especially logins.json and key4.db in case logins.json isn't updated when you create a new login.
You can use the button on the "Help -> More Troubleshooting Information" (about:support) page to go to the current Firefox profile folder or use the about:profiles page (Root directory).
Help -> More Troubleshooting Information -> Profile Folder/Directory:
Windows: Open Folder; Linux: Open Directory; Mac: Show in Finder
when I open the profile folder, sorry but I do not what I am look at or what to change. This has gone on for a long time now. Is there a tech who can go remote on my computer and tell me what is up?