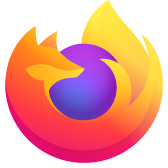 Share all open tabs as pdf file
Hello I want save links to all my opened tabs in one file to move to computer later, like in desktop version I can save all opened tabs to bookmarks and export bookmarks to html. In Android version I press Share all tabs, then "Save as PDF", but nothing been done. Does it save PDF and where is it? I didn't find anything in Download and Android folders? Only thing works - copy all links to clipboard, but then I have only list of links without caption, it's hard to use
Hello I want save links to all my opened tabs in one file to move to computer later, like in desktop version I can save all opened tabs to bookmarks and export bookmarks to html. In Android version I press Share all tabs, then "Save as PDF", but nothing been done. Does it save PDF and where is it? I didn't find anything in Download and Android folders? Only thing works - copy all links to clipboard, but then I have only list of links without caption, it's hard to use
All Replies (3)
It would'n work this way. Are you connected to Firefox Account on both devices? After pressing Share all tabs you have to select the desktop Firefox under 'SEND TO DEVICE.
No, I want to save my links to file, not send it to to desktop, that can be off, also I don't want open all of them, just bookmark Again, Firefox allows copy links to clipboard for saving in txt then I there a way to store links as HTML or PDF with links captions, appropriate for importing to desktop Firefox?
Modified by aslan7470
I had this same problem. As you pointed out, Aslan7470, the article is not clear. You want to transfer from one phone to the other, but you will need your DESKTOP to do it. Sign in on your desktop and then get the desktop to connect Firefox on another device. It will display a QR code. Scan this from within Firefox, not your camera. On the phone that is the source, you will sync to the desktop. Then from the destination phone you will select sync and use your desktop to connect to the new device.
From the source phone, you can now sync to the destination phone. On the destination device, your tabs can be found by tapping the square with the number of open tabs. There's an icon that looks kinda like a phone on top of a monitor. That shows all the tabs on the source device. You will have to click on each tab to import it to your destination phone.
In summary, you need to register your devices with the desktop to transfer between devices.
The desktop acts as a sort of bridge to connect devices. I was able to copy my open tabs and it even transferred my passwords for the websites.