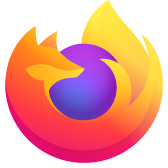 Changing Home Screen
I would like to know how get my home screen to version 38.0
I would like to know how get my home screen to version 38.0
All Replies (2)
Could you explain your question in more detail.
Are you saying that you want to run Firefox 38 on a PC/Mac/Linux computer? Old versions are available, but not supported. This article has more information: Install an older version of Firefox.
I was reading this as getting the home screen used in Firefox 38 in the current release, but I can't remember how this worked back then.