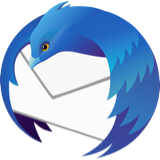 How to select S/MIME as default for new messages
Hello,
I have been experimenting with OpenPGP and S/MIME to see what fits best for my use case and decided to go with my S/MIME certificate. It works fine, I de-selected the PGP settings and removed the key, but for new emails, it still defaults to selecting PGP for digital signing, etc. Because no key is present it just does nothing. I need to manually click that button and choose S/MIME every time. `
Is there no way to have S/MIME as the default for new messages?
I have attached how the new email window looks by default and my end-to-end encryption settings. I would greatly appreciate any helpful directions on where to change the default. I searched through settings and online but found nothing about this.
Thanks! Paul
Hello, I have been experimenting with OpenPGP and S/MIME to see what fits best for my use case and decided to go with my S/MIME certificate. It works fine, I de-selected the PGP settings and removed the key, but for new emails, it still defaults to selecting PGP for digital signing, etc. Because no key is present it just does nothing. I need to manually click that button and choose S/MIME every time. ` Is there no way to have S/MIME as the default for new messages? I have attached how the new email window looks by default and my end-to-end encryption settings. I would greatly appreciate any helpful directions on where to change the default. I searched through settings and online but found nothing about this. Thanks! Paul
All Replies (1)