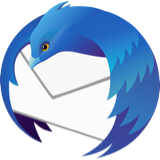 Backup and remove from server old mails selected by a timeframe
My aim is to save the email of three years ago (all but some folders) and then remove from the server (i use IMAP, Thunderbird 102.7.1 on Ubuntu).
I was a long time user of the Evolution mail client and I was used to programmatically (python script at bash level) to create a directory with a lot of mbox files (one for each mail folder), then I archived it in a DVD.
I use Thunderbird in two accounts plus the local-folders, so pressing "archive" in thousands of different mail is not feasible.
I'm looking for a solution that take the starting date, the final date, and the list the folder involved (or the ones to skip): is there a function, a sequence of commands, or an add-on to do that?
Thanks
My aim is to save the email of three years ago (all but some folders) and then remove from the server (i use IMAP, Thunderbird 102.7.1 on Ubuntu). I was a long time user of the Evolution mail client and I was used to programmatically (python script at bash level) to create a directory with a lot of mbox files (one for each mail folder), then I archived it in a DVD. I use Thunderbird in two accounts plus the local-folders, so pressing "archive" in thousands of different mail is not feasible. I'm looking for a solution that take the starting date, the final date, and the list the folder involved (or the ones to skip): is there a function, a sequence of commands, or an add-on to do that? Thanks
All Replies (1)
Thunderbird 102.9.0, in the meanwhile :)