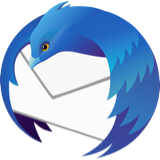 Importing Microsoft Outlook *.pst files into Thunderbird for Linux
How to import Microsoft Outlook *.pst files [calendar, contacts, tasks] into Thunderbird [Linux Mint]. I no longer have Windows OS or applications on my computer. Thanks
How to import Microsoft Outlook *.pst files [calendar, contacts, tasks] into Thunderbird [Linux Mint]. I no longer have Windows OS or applications on my computer. Thanks
All Replies (2)
As Thunderbird's import uses a working Outlook install to get messages, contacts, calendar etc. I think you will have to go out and get one of the PST conversion tools to convert what it contains to calendar, email mbox files and contacts.
Thunderbird has no concept of a PST file or what it might contain. Nor does the project maintain or have any tools to offer to aid you in your quest. Perhaps look on your distributions support site. I am sure you are not the first Linux user to want to convert a PST file without a working version of outlook..
Thanks for the suggestion, I have downloaded 'Bitrecover' software, it has made the conversion easily.