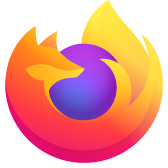 How do I find out if a Firefox add-on is causing "rendering error" on a website I'm trying to log in to
I have been fighting with Xfinity.com for too long now over a "rendering error occurred: invalid time value" message when I log in to their billing function for my account. I am using a Windows 7 PC with whatever Firefox version is the most current.
Among the responses from their "experts," I see something that has to do with "browser add-ons may be causing your problem."
I have looked at my Firefox settings > manage your extensions as well as settings > manage your plug-ins. Under Extensions enabled I have 2: Norton Safe Search and Norton Safe Web. Under Plug-Ins enabled I have OpenH264 Video Codec and Widevine Content Decryption Module. That's all. Could any of these be causing the problem?
Does this "rendering" error have anything to do with Javascript? (I thought Firefox did not support Java so never paid any attention). If it does relate to Javascript, how do I fix my Firefox browser settings to enable it for the Xfinity.com website to see if that fixes anything?
This is so incredibly discouraging.
I have been fighting with Xfinity.com for too long now over a "rendering error occurred: invalid time value" message when I log in to their billing function for my account. I am using a Windows 7 PC with whatever Firefox version is the most current. Among the responses from their "experts," I see something that has to do with "browser add-ons may be causing your problem." I have looked at my Firefox settings > manage your extensions as well as settings > manage your plug-ins. Under Extensions enabled I have 2: Norton Safe Search and Norton Safe Web. Under Plug-Ins enabled I have OpenH264 Video Codec and Widevine Content Decryption Module. That's all. Could any of these be causing the problem? Does this "rendering" error have anything to do with Javascript? (I thought Firefox did not support Java so never paid any attention). If it does relate to Javascript, how do I fix my Firefox browser settings to enable it for the Xfinity.com website to see if that fixes anything? This is so incredibly discouraging.
All Replies (2)
Just an update for anyone who's listening -- It got fixed in Firefox for yours truly anyway. I just looked online at xFinity's page for my account in the Billing Tab, and the Rendering Error with Invalid Time Value is gone now -- it only says my current appropriate zero balance, just like it should. So whomever got to this, Mozilla, xFinity, or both, you have my gratitude. :)
Sir_Wysceroth: I also discovered the Rendering Error gone when I went back to my Xfinity account yesterday! The Billing page showed the balance due (the field which had disappeared when the Rendering Error was showing on the screen).
So is this is a case of Xfinity's blind monkeys creating the proverbial novel and fixing the problem, or did Firefox take care of it somehow? Either way, we'll take it. Nice to have a win once in a while :)