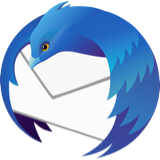 Bug Settings for Spelling language Selection
Proof of Concept
Ensure you have at least 2 languages dictionaries installed - I have English (United States), and French.
Go to: Settings > Composition
In Spelling ensure "Enable spellcheck as you type" is checked
Uncheck ALL languages (English (United States), and French for me)
Close Settings
...
Open a new message
Close the message
...
Go to Settings > Composition
One of the languages is now checked. (Bug)
~~~~~~~~~~~ The reason I unselect all languages in Settings, is that I don't want a default language when I compose a message. I want to CHOOSE which of my languages I want to spell check with. The main reason I do this is that since 102, we can select multiple languages, which personally I believe is a bad idea, or at least the developers should implement a modifier key to select on and unselect all the others in one click.
In any case, we have a bug here. Thanks!
TB 102.5.1 (64-bit) OS X 10.14.6 (18G9323)
Proof of Concept Ensure you have at least 2 languages dictionaries installed - I have English (United States), and French. # Go to: Settings > Composition # In Spelling ensure "Enable spellcheck as you type" is checked # Uncheck ALL languages (English (United States), and French for me) # Close Settings # ... # Open a new message # Close the message # ... # Go to Settings > Composition # One of the languages is now checked. (Bug) ~~~~~~~~~~~ The reason I unselect all languages in Settings, is that I don't want a default language when I compose a message. I want to CHOOSE which of my languages I want to spell check with. The main reason I do this is that since 102, we can select multiple languages, which personally I believe is a bad idea, or at least the developers should implement a modifier key to select on and unselect all the others in one click. In any case, we have a bug here. Thanks! TB 102.5.1 (64-bit) OS X 10.14.6 (18G9323)
All Replies (2)