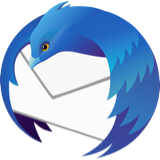 Mozilla Thunderbird
Hi, I have been having a problem with not being able to send email Messages receiving emails are not a problem. Checked with Telstra for settings and a password re-set all ok. Can send an email using Telstra's on line app. Turned off Norton and Nord VPN just in case it was a problem with them also rolled back T/Bird to Version Thunderbird 102.5.0. Was working with that before. Can You help? More info on system, T/Bird settings on Pics. Cheers Martin
Hi, I have been having a problem with not being able to send email Messages receiving emails are not a problem. Checked with Telstra for settings and a password re-set all ok. Can send an email using Telstra's on line app. Turned off Norton and Nord VPN just in case it was a problem with them also rolled back T/Bird to Version Thunderbird 102.5.0. Was working with that before. Can You help? More info on system, T/Bird settings on Pics. Cheers Martin
Chosen solution
Thanks David and sfhowes for your help. From what I was told yesterday by Telstra Mob, both SSL and Port 587 are supported. Checked the passwords for imap and smtp and both match. I will give it a go in safe mode as Nord VPN has given me grief in the past. A while back T/bird used to come up with a message about being blacklisted by Telstra when sending a email but when I turned Nord off, "Hey Presto" the problem went away. So these days I turn Nord off before using T/bird. I will try a few things and let you know. Thanks again for you time it is much appreciated. Cheers. Martin
Read this answer in context
👍 0
All Replies (6)
Attaching a screenshot of SMTP settings may assist, as that seems to be where problem is. Thank you.
Thanks for your time David , much appreciated. Attached is a screen shot of the outgoing SMTP settings. Hope this helps. Cheers Martin
The fact that it is sending indicates that Thunderbird has correct settings. However, you might try STARTTLS and port 587 for a comparison. The other possibility that Telstra supports is SSL and port 587. Otherwise, I'm out of ideas.
When you reset the password, did you remove or edit the incoming and outgoing password entries in Settings/Privacy & Security, Saved Passwords? Your smtp settings are correct, according to Telstra.
Try running Windows in safe mode to eliminate any possible effect of Nord or Norton.
Chosen Solution
Thanks David and sfhowes for your help. From what I was told yesterday by Telstra Mob, both SSL and Port 587 are supported. Checked the passwords for imap and smtp and both match. I will give it a go in safe mode as Nord VPN has given me grief in the past. A while back T/bird used to come up with a message about being blacklisted by Telstra when sending a email but when I turned Nord off, "Hey Presto" the problem went away. So these days I turn Nord off before using T/bird. I will try a few things and let you know. Thanks again for you time it is much appreciated. Cheers. Martin
OK, I got it to work! I tried Safe Mode, nope. Tried uninstall both Nord VPN and Norton, Nope. Checked all settings/ passwords, All OK. The Only thing I changed was in the fields as shown in attached pic Capture 7. Tried again it worked YAY. Reinstalled Nord and Norton. Tried again, It worked, YAY again. Don't Know if it was these fields as they were blank like that before and working, or if it was a case of the "IT Crowd" Motto " Have you tried Turning it off / Uninstalling it and Turning it on / Reinstalling it again." Lol. As the King of Rock 'N' Roll would of said for all your help, Thanguvrymch. Cheers. Martin.