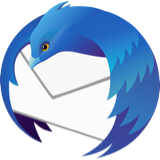 opening new email account
I have a comcast email account that I want to start accessing through Thunderbird but the installation fails due to a conflict of the password. I use the same address and password on comcast and it opens my existing email. It will not accept the password on Thunderbird. error message shows a code (AUTH 1014)
I have a comcast email account that I want to start accessing through Thunderbird but the installation fails due to a conflict of the password. I use the same address and password on comcast and it opens my existing email. It will not accept the password on Thunderbird. error message shows a code (AUTH 1014)
All Replies (4)
Comcast requires a unique password when using any email client. It is separate from a website password. A web search for comcast app password may give you the steps, or check directly with comcast.
I have spent over 2 hours today trying to talk to a knowledgeable support tech there...lol...I could not get anyone to understand what I needed.....
Kudos to you! I had to hunt the security settings since the url was updated but after making the suggested changes in settings, it worked fine...Thanks so much!