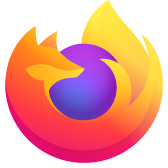 Cookies and Site Data Exceptions
I want Grammarly.com to be the only website to keep my Cookies and Site Data so I can stay logged into my account even when closing and reopening Firefox.
The steps I have taken are as follows... Under the "History" section, I have turned on all history deleting options. Then under "Cookies and Site Data" I turned on "Delete cookies and site data when Firefox is closed" then I chose "Manage Exceptions" to add Grammarly.com and all other known links of that website to prevent or "...except" that particular website to keep my cookies/data so it won't log me out etc. However, when I close Firefox and/or restart my computer, I get logged out, and my "Manage Exceptions" list I added the Grannarly.com links to is empty, as if it got reset or deleted.
If you need more info in order to help me with this, let me know.
Thank you
-Joe
I want Grammarly.com to be the only website to keep my Cookies and Site Data so I can stay logged into my account even when closing and reopening Firefox. The steps I have taken are as follows... Under the "History" section, I have turned on all history deleting options. Then under "Cookies and Site Data" I turned on "Delete cookies and site data when Firefox is closed" then I chose "Manage Exceptions" to add Grammarly.com and all other known links of that website to prevent or "...except" that particular website to keep my cookies/data so it won't log me out etc. However, when I close Firefox and/or restart my computer, I get logged out, and my "Manage Exceptions" list I added the Grannarly.com links to is empty, as if it got reset or deleted. If you need more info in order to help me with this, let me know. Thank you -Joe