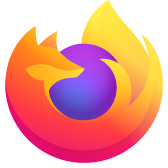 change of email pop port for century llnk
century link changed pop port to 995 on their email
century link changed pop port to 995 on their email
All Replies (2)
That is something you need to contact century link about configuration for email access - Firefox has no control over century link and accounts. Also if you doing POP3 that is ThunderBird that configure to access the email and that setup comes from Century Link not Firefox or Thunderbird to configure.
Sounds that they switched from insecure POP3 to secure POP3.
IMAP uses port 143, but SSL/TLS encrypted IMAP uses port 993.
POP uses port 110, but SSL/TLS encrypted POP uses port 995.
SMTP uses port 25, but SSL/TLS encrypted SMTP uses port 465.
Is this a question about Thunderbird ? If the question is about Thunderbird then we can move the question thread to Thunderbird Support.