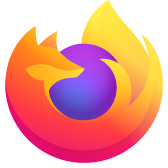 firefox only browser not loading a site ppers certificate error
Firefox is the only browser that I cannot load a site.
With firefox I get: Secure Connection Failed
An error occurred during a connection to licensing.nypdonline.org. Peer's Certificate has been revoked.
Error code: SEC_ERROR_REVOKED_CERTIFICATE
   The page you are trying to view cannot be shown because the authenticity of the received data could not be verified.

All other browsers see the site as OK
Firefox is the only browser that I cannot load a site. With firefox I get: Secure Connection Failed An error occurred during a connection to licensing.nypdonline.org. Peer's Certificate has been revoked. Error code: SEC_ERROR_REVOKED_CERTIFICATE The page you are trying to view cannot be shown because the authenticity of the received data could not be verified. All other browsers see the site as OK
All Replies (1)