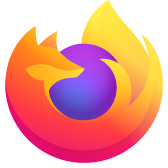 firefox content security policy
I have many computers, all with the same operating system, all with the DEFAULT Firefox install. Only on one computer do I get the "firefox content security policy" error and only when trying to log in via the "sync" tab in Firefox Options to synchronize that computer with the others.
I am a retired computer technical consultant. I'm no pedestrian user. I've been researching this problem for about a year. I've gotten nowhere. My research has come up with no answer for this problem, though there are answers for firefox content security policy that address other problems.
I am a hardware and applications software guru. I have no experience with javascript, and I suspect this IS a jafascript issue.
Can you help me?
Thank you, Graham Fisher
I have many computers, all with the same operating system, all with the DEFAULT Firefox install. Only on one computer do I get the "firefox content security policy" error and only when trying to log in via the "sync" tab in Firefox Options to synchronize that computer with the others. I am a retired computer technical consultant. I'm no pedestrian user. I've been researching this problem for about a year. I've gotten nowhere. My research has come up with no answer for this problem, though there are answers for firefox content security policy that address other problems. I am a hardware and applications software guru. I have no experience with javascript, and I suspect this IS a jafascript issue. Can you help me? Thank you, Graham Fisher
All Replies (1)
Hi
I notice you are using Windows XP and an older version of Firefox, both of which have not been supported for some time and this make this tricky to resolve.
On the machine that is not working as expected, has it had all the same Windows updates as your other machines?