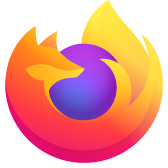 Firefox suddenly breaking a banking site
Hi: I've used Firefox for years without trouble and I've even given money! However, I think the last update has prevented my banking site from operating correctly. In Bill payment you choose who you want to pay and fill in the amount. This still works. I move to the month, day, year boxes. If I click, say, on the month box I get a dropdown but selecting the month nothing happens. Ditto with day and year. The day box shows 1 and the year shows 202 and nothing changes when using the drop downs. Can't manually fill in the boxes. At first I thought it was my bank but they said there were no reported problems - they would! So tried Brave and Edge. Both worked perfectly. Tried it on my laptop rather than desktop and same problem using Firefox showed up. I hadn't fiddled with any Firefox settings. What to do? Thanks Donald
Hi: I've used Firefox for years without trouble and I've even given money! However, I think the last update has prevented my banking site from operating correctly. In Bill payment you choose who you want to pay and fill in the amount. This still works. I move to the month, day, year boxes. If I click, say, on the month box I get a dropdown but selecting the month nothing happens. Ditto with day and year. The day box shows 1 and the year shows 202 and nothing changes when using the drop downs. Can't manually fill in the boxes. At first I thought it was my bank but they said there were no reported problems - they would! So tried Brave and Edge. Both worked perfectly. Tried it on my laptop rather than desktop and same problem using Firefox showed up. I hadn't fiddled with any Firefox settings. What to do? Thanks Donald
All Replies (8)
Hi Fred: Thanks for prompt reply. Unfortunately I'd tried most of these and nothing helps. I keep thinking that it must be the bank but, as I said, Brave and Edge work properly. Also, I seldom use my laptop for banking and it exhibits the same problem in Firefox, but not in the other browsers. As far as I can recollect, not very at my age, it appeared to start after a recent update to Firefox. This isn't the end of the world for I will just use Brave for banking. Of course, it could be Russian hackers after my money! Thanks for your effort. Donald
If it is possible for you to mail the bank and ask them if there is anything specific they have done that allows the site to run only on Chrome (or Brave) can be helpful to find out if an update broke the site for you. Can you please confirm the version of Firefox and the OS you are running it on, so that we can check the changelog to see if anything specific related to Javascript / the UI controls that could be causing the issue.
Thank You
Hi: Firefox 100.01 on laptop and desktop. Desktop: Win 10 Pro, 21H2, Build 19044.1706, Experience 120.2212.4170.0 Laptop: Win 11 Home, 22H2, Build 22621.1, Experience 1000.22632.1000.0 The laptop isn't 'supposed' to run Win 11 but it is on Insider Previews and gives no trouble. I've sent an email to my bank. Their website says they support Firefox and Chrome based browsers. I would think that if this was a common problem on either the website or on Firefox we would have heard about it by now? Donald
Use these links to create a new profile. Use this new profile as is. Is the problem still there?
https://support.mozilla.org/en-US/kb/how-run-firefox-when-profile-missing-inaccessible
http://kb.mozillazine.org/Profile_folder_-_Firefox#Navigating_to_the_profile_folder
https://support.mozilla.org/en-US/kb/profile-manager-create-and-remove-firefox-profiles
https://support.mozilla.org/en-US/kb/back-and-restore-information-firefox-profiles

Type about:profiles<enter> in the address box.
Thanks Fred. So, you are suggesting that the profile on one computer will affect the operation of Firefox on a different one. A corrupted profile will make changes in every other instance of Firefox? Is the Profile from one computer 'shared' when Firefox is synced? I must admit that all my computers are behaving the same way on this site, even those that I don't sync. I'm going to take the 'bury my head in the sand' approach to this and use Brave as necessary. I'm pretty sure it is the bank's problem but they will never admit to making mistakes. Thanks Donald
Just to make you feel better a reply from the bank. Their website says they support Firefox:
"Hi Donald,
Thank you for taking the time to write to us! I am sorry to read you had trouble making a bill payment with Firefox.. This is a known technical issue when using the Firefox browser. If you are using Firefox, please try using a different browser for your online banking while we work to resolve the compatibility issue. We appreciate your patience and understanding." Patience and understanding? Huh! I shall inquire as to the nature of the "technical issue". Donald
Only thing I see here is that some site work better for certain sites and if the case that would mean that's the Browser you will have to use for the time being.