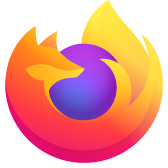 How do I allow cookies on firefox
How do i allow cookies on Firefox
How do i allow cookies on Firefox
All Replies (1)
There is a change in Firefox 96 related to cookies and insecure sites.
See also:
As a workaround for now you can modify this pref on the about:config page to revert this change.
about:config => network.cookie.sameSite.laxByDefault = false
You can open the about:config page via the location/address bar. You can accept the warning and click "I accept the risk!" to continue.
See also: