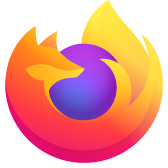 404 error
getting 404 error only on one site. I have been using this site with FF for 3yrs no problems. Tried safe mode. Tried adding PB_stuff at the end of address. Site still works with Chrome and Windows browsers
getting 404 error only on one site. I have been using this site with FF for 3yrs no problems. Tried safe mode. Tried adding PB_stuff at the end of address. Site still works with Chrome and Windows browsers
All Replies (6)
Chosen Solution
This could be about forcing secure HTTPS on a website that only works with HTTP.
I turned off avast antivirus program. still no connection
Problem Solved I went to settings and made an exception to "Enable HTTPS-Only Mode in all windows" for the web site that I could not connect to. Now it connects. But what puzzeles me is why did it work for such a long time and then it didn't? Oh well, it works now
Thank you to everyone who took time to offer help and suggestions Roger
Modified by kx8y
That was very good work. Well Done. Please flag your last post as Solved Problem as this can help others with similar problems. Go to that post and click the 'Solved' button to its right.