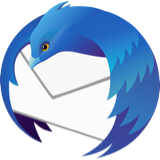 Show password option
I am used thunderbird my office pc last two weeks.Software working fine.but show password option is my mail password is viewing .how to disable this show password option.I try to master password option,but this option is when reopen thunderbird password asking,and same password to view my email password in show password option.Please any suggeston this issue and how to hide this option
I am used thunderbird my office pc last two weeks.Software working fine.but show password option is my mail password is viewing .how to disable this show password option.I try to master password option,but this option is when reopen thunderbird password asking,and same password to view my email password in show password option.Please any suggeston this issue and how to hide this option
All Replies (4)
Perhaps use a user account for which you do not share the password, or even set a user account password in your operating system. Clicking the show password button triggers a request to the oparating system to display the system account password prompt. Of course if you have no security on your PC this will not offer an security for you.
Can I lock or disable the Show Password button on mozilla thunderbird
you can, create a password for your operating system account and it will be asked when you click the show password button.