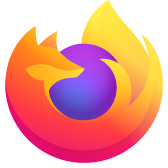 poshukach
good day. two days ago I was infected by poshukach probably when downloading Opera browser or a torrente file. So, whenever I initiate firefox I am redirected to poshukach browser instead. Question is: how can I get rid of poshukach? Thanks a lot
good day. two days ago I was infected by poshukach probably when downloading Opera browser or a torrente file. So, whenever I initiate firefox I am redirected to poshukach browser instead. Question is: how can I get rid of poshukach? Thanks a lot
All Replies (2)
Open Control Panel -> Click 'Uninstall a Program' -> Uninstall unknown or unwanted programs.
Open Task Manager (Ctrl+Shift+Esc) -> Click 'Processes' -> Right click an unwanted process -> Click 'End Process'.
Start Windows in Safe Mode by clicking Restart while holding down the Shift key.
Run command 'msconfig' (Win+R) -> Click 'Startup' -> Uncheck any unwanted startup applications.
Run command 'ncpa' (Win+R) -> Right click your network -> Click 'Properties -> Internet Protocol v4 -> Properties -> DNS -> DNS server addresses' -> Replace entry with the DNSs of your choice (such as 9 9 9 9 ) or clear the list and check 'Obtain DNS Server Automatically' in the previous window.
Remove the contents of the file at 'C / Windows / System32 / Drivers / etc / hosts'.
Run command 'regedit' (Win+R) -> Edit -> Find -> Type 'Poshukach' -> Search and delete every entry. Delete randomized strings starting with '2398ru...' or similar from 'HKEY_CURRENT_USER > Software > Microsoft > Windows > CurrentVersion > Run' and above directories.
In Firefox, remove unwanted add-ons and search engines. Navigate to 'about:preferences#privacy -> Cookies and Site Data -> Clear Data...' -> Clear both site data and cookies.
On the desktop, right click the Firefox icon -> click Properties -> Shortcut -> under Target, remove any flags after the '.exe' related to Poshukach.
This article is adapted from
h o w t o r e m o v e . g u i d e / p o s h u k a c h - v i r u s

I do not know about you people, but I sure as heck do not want to repeat this every month, I do not have the time or the inclination for stupidity. If you can not sort out this virus that just keeps coming back, then I shall say goodbye to your search engine and go to the more secure Google Chrome