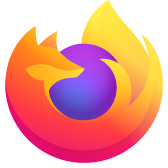 Print Preview and Printing may omit info based on P/L layout &/or scale
Unable to print preview or print consistently in Firefox v90.0.1 (64 bit) on MacOS Catalina 10.15.7 with recent Firefox update. This results in lost data when printing as sections/lines of text disappear when default used, fit to page used, scale used, etc.... in preview... then mirrored (not printed) on printer/paper. Can't trust print layout at this point... causes finnicking with print settings to show data on preview, never sure if it will print this way... need reliable PRINT PREVIEW & PRINT functions... please correct
Unable to print preview or print consistently in Firefox v90.0.1 (64 bit) on MacOS Catalina 10.15.7 with recent Firefox update. This results in lost data when printing as sections/lines of text disappear when default used, fit to page used, scale used, etc.... in preview... then mirrored (not printed) on printer/paper. Can't trust print layout at this point... causes finnicking with print settings to show data on preview, never sure if it will print this way... need reliable PRINT PREVIEW & PRINT functions... please correct
All Replies (2)
Hi grant.leclerc, yes, sorry, there is a bug in Firefox 90 with all scaled printing. Whether you change the scale manually (for example, reduce 100% to 70%) or use Fit to page width/Shrink to fit, in either case, content is truncated.
Depending on the page, you could switch to Landscape mode and see whether it will fit without scaling.
A patch has been developed and is in testing in the Nightly version (future Firefox 92) -- it works. Hopefully it will go into beta testing this week (in future Firefox 91). I don't know when it might be released as an interim update for Firefox 90, or whether that will happen.