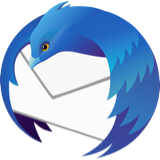 how to add another email account
How do I add another email account
How do I add another email account
All Replies (1)
Menu app icon > New > Existing mail account
Enter Name, Enter email address, Enter password
Select checkbox to remember password
NOTE: by default Thunderbird will tend to try to configure as an IMAP mail account, so it will look for those server settings. If you want an imap mail account:
Configuration settings will try to be located.
Click on 'Done' to create the account.
If you want a POP mail account then do the following:
click on 'Configure Manually'.
Protocol -Incoming select the 'POP3' option
change all settings to the pop settings used by relevant server
Click on 'Retest' and then click on 'Done' to create the account.
When account is created check all the Account Settings to check all is set up as you require before downloading any mail.