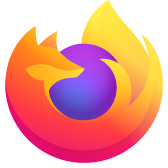 Graphic artifacts in normal mode (in a safe mode, they are absent)
a similar problem in a browser installed with apt (but when running in safe mode, there is no problem, and manually disabling extensions and cleaning / refreshing firefox, does not help). When installing via snap, there is no such thing, but it does not suit me for work, since there is a problem with profiles.
I would be very grateful for your help in solving this problem.
Details: Имя Firefox Версия 87.0 ID сборки 20210318103112 ID дистрибутива canonical User Agent Mozilla/5.0 (X11; Ubuntu; Linux x86_64; rv:87.0) Gecko/20100101 Firefox/87.0 ОС Linux 5.8.0-48-generic #54~20.04.1-Ubuntu SMP Sat Mar 20 13:40:25 UTC 2021
a similar problem in a browser installed with apt (but when running in safe mode, there is no problem, and manually disabling extensions and cleaning / refreshing firefox, does not help). When installing via snap, there is no such thing, but it does not suit me for work, since there is a problem with profiles. I would be very grateful for your help in solving this problem. Details: Имя Firefox Версия 87.0 ID сборки 20210318103112 ID дистрибутива canonical User Agent Mozilla/5.0 (X11; Ubuntu; Linux x86_64; rv:87.0) Gecko/20100101 Firefox/87.0 ОС Linux 5.8.0-48-generic #54~20.04.1-Ubuntu SMP Sat Mar 20 13:40:25 UTC 2021
All Replies (1)