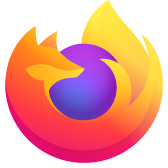 Copying text from address bar in Firefox 87
Hi, I would use the address bar frequently for stripping copied text from all formatting. F6->Ctrl+V->Ctrl+C is very fast and convenient for texts found around the Net.
However, since the latest update the text copied from the address bar is the URL itself, even though it is invisible. I can see I copy the text I want to, but the clipboard contains the URL.
Can I revert this behavior?
Thanks, Adam
Hi, I would use the address bar frequently for stripping copied text from all formatting. F6->Ctrl+V->Ctrl+C is very fast and convenient for texts found around the Net. However, since the latest update the text copied from the address bar is the URL itself, even though it is invisible. I can see I copy the text I want to, but the clipboard contains the URL. Can I revert this behavior? Thanks, Adam