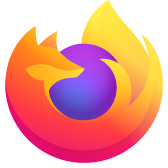 PR_CONNECT_RESET_ERROR
All Replies (2)
Hi
What is the address of the web page where you are seeing this error?
Bing search https://www.bing.com/search?q=PR_CONNECT_RESET_ERROR This simply means, that the peer or some middlebox in between (firewall) is terminating the connection.
There is security software like Avast, Kaspersky, BitDefender and ESET that intercept secure connection certificates and send their own.
https://support.mozilla.org/en-US/kb/firefox-cant-load-websites-other-browsers-can
https://support.mozilla.org/en-US/kb/firefox-and-other-browsers-cant-load-websites
https://support.mozilla.org/en-US/kb/secure-connection-failed-error-message
https://support.mozilla.org/en-US/kb/connection-untrusted-error-message
Websites don't load - troubleshoot and fix error messages
http://kb.mozillazine.org/Error_loading_websites