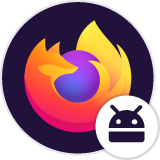 Unable to play DRM content in firefox
I am unable to play DRM encrypted videos from azure in my site. The issue persists for Firefox for android. Firefox for windows is working fine. Please advice. We are using Playready and Widewine encryption
I am unable to play DRM encrypted videos from azure in my site. The issue persists for Firefox for android. Firefox for windows is working fine. Please advice. We are using Playready and Widewine encryption
Modified by jeenoshibuofficial
All Replies (5)
Chosen Solution
Hi jeenoshibuofficial,
enter about:config in the URL bar and check if media.eme.enabled is true.
Hi TyDraniu,
Thank you, we were able to make this work. But shouldn't firefox set this to default - true. We can't ask our users to change the setting if they want to watch our videos. Do you know about any chatter from Firefox regarding this?
Modified by jeenoshibuofficial
Hi,
see bug 1506924. They're not ready to implement it in the old Firefox. Perhaps in new Firefox (Preview) they manage to do it (#1175).
Our national broadcaster, VRT, told me I cannot view their videos on my TV directly (TCL Android TV), and should use casting, because those videos are secured with DRM, and built in browsers on TVs cannot handle this well. I am not really happy with their answer, so I tried installing other browser, like Puffin (from the store) and Chrome and Firefox (APK). However, none does the job. Firefox is doing quite well otherwise, but the command "about:config" gives a completely blank screen, and I can't find any menu... Also, I can view all the videos on our Windows Desktop (Chrome) and on our smartphone (vrt.nu app)
Any suggestion from your side?
thank you
jeenoshibuofficial said
I am unable to play DRM encrypted videos from azure in my site. The issue persists for Firefox for android. Firefox for windows is working fine. Please advice. We are using Playready and Widewine encryption
I have almost the same trouble, but I'm trying to acceso to "about:preferences" to enable DRM in order to play Spotify from a Samsung tablet (android), but when I type in the url bar "about:preferences#content" it shows me a message that says something like that the url doesn't exist, that I need to type the url correctly and that mostly url adress' start with a bar (/)