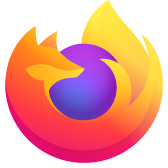 Cannot open magnet files Ubuntu 18.04
Receiving an error when clicking magnet link in Firefox though my default program is set to Transmission for torrent and magnet files in Ubuntu 18.04
Receiving an error when clicking magnet link in Firefox though my default program is set to Transmission for torrent and magnet files in Ubuntu 18.04
All Replies (5)
Did you contact the site hosting the torrent/magnet files?
The same magnet links opens Transmission when I use in different browser like Chrome (again for Ubuntu).
It the magnet protocol registered properly in Linux?
network.protocol-handler.expose.<protocol> = false (not be opened in Firefox)
network.protocol-handler.external.<protocol> = true (allow external app)
I tried this one too. However the dialog box opens for me to select the program to open the file with. However no apps/programs are shown in the list and I am not able to search for Transmission either.
So what is the site link?
Modified by WestEnd