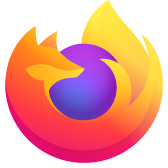 FF not saving my customizations for the Toolbar
Every time I reopen my browser, my customizations to the toolbar are gone. I am sync'd, though that should be irrelevant to saving the local browser. It does keep my Menu bars setting correctly (ON). If anything special is required to keep them saved, it's not on the Help page, https://support.mozilla.org/en-US/kb/customize-firefox-controls-buttons-and-toolbars. Any way to make this happen?
All Replies (2)
Note that the toolbar customization is stored in browser.uiCustomization.state.
You can try to reset this pref on the about:config page.
Modified by cor-el