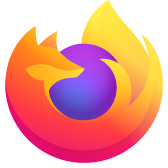 Why can FF not play "H.264" and "MSE & H.264" videos like Crome do?
Win8 + FF 59.0.2 (x64) I can play HTML5-Videos I can play Non-HTML5-Videos But I can not play "H.264" and "MSE & H.264" videos with FireFox. When I'm downloading the MP4 Video (i.e.) I can play it within Windows with the media player. I.e. this videos does not play: https://channel9.msdn.com/Shows/Azure-Friday/Get-started-with-Azure-for-NET-developers https://channel9.msdn.com/Shows/Azure-Friday/Deploy-Bitnami-Nodejs-HA-Cluster-with-Azure-Cosmos-DB You can check this also on the youtube site: https://www.youtube.com/html5 With Google Chrome its possible to play all videos but I would like to further use FF. When will come a repair for that - thank you.
All Replies (4)
Hi, it looks like you have too many extensions that can break the page such as Privacy Badger, uBlock Origin and a few more. I have no problem playing those videos in Private Browsing. with uBlock, Ghostery on.
Are you accepting the required cookies in Options --> Privacy & Security ??
Lets try this please : SAFE MODE
In Firefox Safe mode these changes are effective:
all extensions are disabled (about:addons)
default theme is used (no persona)
userChrome.css and userContent.css are ignored (chrome folder)
default toolbar layout is used (file: localstore-safe.rdf)
Javascript JIT compilers are disabled (prefs: javascript.options.*jit)
hardware acceleration is disabled (Options > Advanced > General)
plugins are not affected
preferences are not affected
TEST''''is issue still there ?
If the issue is not there then it is your Extensions as mentioned. If the issue is still there : VIDEO AUDIO
Please let us know if this solved your issue or if need further assistance.
I found out that I does not have this Problems on Windows 7. It is a Windows 8 Notebook where the new FF isn't working, for videos I told above. So, may be its OS dependent but on the other hand Chrom works with this videos on the same Win8 Notebook and also in Chrom I installed µBlock, Privacy Backer, etc... But, excuse me, it seems it isn't a Firefox problem.