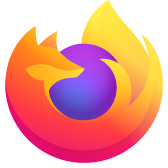 firefox quantum ntlm
Hi, I want to use Firefox Quantum to use windows credentials to SSO. I've already tried the network.automatic-ntml-auth.trusted-uris with the site (https://mysite.mydomain) as network.negotiate-auth.delegation-uris,network.automatic-ntlm-auth.allow-proxies (true), network.negotiate-auth.allow-proxies (true) and network.negotiate-auth.allow-non-fqdn (true). With IE I've got auto login at the (active directory federation services) site, but with Firefox I still can't have (asks for credentials). Ive noticed the extension "Integrated Authentication for Firefox" isn't Quantum compatible.
How can I enable ntml authentication with Firefox Quantum ?
Thanks,

JR
Hi, I want to use Firefox Quantum to use windows credentials to SSO. I've already tried the network.automatic-ntml-auth.trusted-uris with the site (https://mysite.mydomain) as network.negotiate-auth.delegation-uris,network.automatic-ntlm-auth.allow-proxies (true), network.negotiate-auth.allow-proxies (true) and network.negotiate-auth.allow-non-fqdn (true). With IE I've got auto login at the (active directory federation services) site, but with Firefox I still can't have (asks for credentials). Ive noticed the extension "Integrated Authentication for Firefox" isn't Quantum compatible. How can I enable ntml authentication with Firefox Quantum ? Thanks, JR