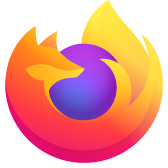 Youtube HTML5 low fps on fullscreen, video 1080p desktop 1440p
On Youtube HTML5 when i play 1080p video i get 30/60fp when not fullscreen, but when i go fullscreen fps drops to around 18-20fps, and it drops lots more frames when fullscreen. When i play 1440p video i get 30/60fps depending on video fullscreen no problem.
My desktop resolution is 1440p so when i switched it to 1080p and played 1080p video on youtube it had no problems playing it 30/60fps. So it has something to do with desktop resolution being higher than youtube video.
I have tried enabling/disabling hw accelerationing, but it has no effect.
Specs: i7 4790k AMD 295x2 16Gb DDR3 Asus MG279Q -1440p
On Youtube HTML5 when i play 1080p video i get 30/60fp when not fullscreen, but when i go fullscreen fps drops to around 18-20fps, and it drops lots more frames when fullscreen. When i play 1440p video i get 30/60fps depending on video fullscreen no problem. My desktop resolution is 1440p so when i switched it to 1080p and played 1080p video on youtube it had no problems playing it 30/60fps. So it has something to do with desktop resolution being higher than youtube video. I have tried enabling/disabling hw accelerationing, but it has no effect. Specs: i7 4790k AMD 295x2 16Gb DDR3 Asus MG279Q -1440p