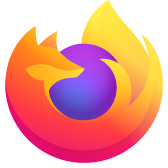 boomarks dissapeared after doing system restore
My bookmarks disappeared after doing system restore.The bookmarks window comes up and I can add bookmarks but all my bookmarks before system restore are gone.I have done several restores at different restore points to no avail.I have never backed up my PC
My bookmarks disappeared after doing system restore.The bookmarks window comes up and I can add bookmarks but all my bookmarks before system restore are gone.I have done several restores at different restore points to no avail.I have never backed up my PC
All Replies (2)
It is possible that the profiles.ini file got reverted to an older version and that you are using a different profile or a new profile.
You can check if there is more than one profile in the location of the profiles.
You can use this button to go to the currently used Firefox profile folder:
Help > Troubleshooting Information > Profile Directory: Show Folder (Linux: Open Directory; Mac: Show in Finder)
Hi, you can also try: Open bookmarks > Show All Bookmarks > Import and Backup > Restore.
Hope that helps.