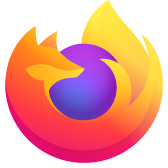 Sync not working FireFox 31
Getting an unknown error with sync. FireFox fails to sync. I have disconnected and reconnected sync. I have uninstalled and reinstalled FireFox. I have updated my other devices to the latest FireFox edition. FireFox sync icon spins and spins and continues to say Unknown error.. It slows the entire browser down. This has occurred since I upgraded to FireFox 31. PLEASE HELP! thanks
Getting an unknown error with sync. FireFox fails to sync. I have disconnected and reconnected sync. I have uninstalled and reinstalled FireFox. I have updated my other devices to the latest FireFox edition. FireFox sync icon spins and spins and continues to say Unknown error.. It slows the entire browser down. This has occurred since I upgraded to FireFox 31. PLEASE HELP! thanks
All Replies (7)
Hi stressedout1, I understand that this is stressful and before you troubleshoot please take note that this may take some time. There was a network issue and a same key issues that was associated with this error. Please try to remove the account from the "3 Bar" > Options > Sync menu. Then readd the account.
If this does not resolve the issue we can take a look at the detailed error message with these logs:
How do I turn on sync logs:
Open about:config and turn on: services.sync.log.appender.file.logOnSuccess and services.sync.log.logger.engine.bookmarks
Restart Firefox and look at: about:sync-log
Logs and error messages will be located here
pastebin.mozilla.com is a great tool to share the logs with a link .
Thank you.
I did what you suggested there. Prior to d/c and r/c my clients, I was getting "errors". Now that I've d/c + r/c-ed my clients, I get successes. However, nothing is actually syncing between the clients - they each have their own sets of bookmarks and there are no changes b/w them, not even destructive ones.
This is the most recent one: https://www.dropbox.com/s/ol67p36tr5oaico/success-1408076366316.txt
What's going on?
I am not an expert yet in this, but it looks like: It uploads in batches then lists a bunch of records that need to be reuploaded but there is a denied change to sync preferences and then you seen no changes in bookmarks. Do you have bookmarks checked for syncing?
What are destructive bookmarks?
There was a back off notification which means the server is underwater. It may take a while to reupload as the logs are mentioning.
Please be sure to make a backup of the file first before repairing it.
I have everything but tabs set for syncing.
I used a backup of one computer and imported it directly into another one. As a one time measure, that works...
I just tried deleting some bookmarks on both computers and running sync. Both icons animate like they are supposed to, but nothing is created in the sync log (neither error or success) - and nothing is actually updating on both ends.
> nothing is created in the sync log (neither error or success)
This likely means that the sync did not complete, as the logfile is written at the end of the sync. If you close Firefox and re-open it, does a sync log appear?
The log you posted shows a sync upload succeeding, but it also shows that the server is a bit overloaded currently. The server sent a special "backoff" message asking the client not to sync again for another hour, which may have something to do with the situation here.
I re-installed FX on one computer. Since that, the other computer has produced sync logs appropriately. It even synced the default Mozilla bookmarks, so hopefully it's fixed?
I'll do some more testing.