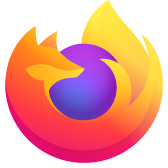 I downloaded the update and it asks what program to use to install it?
It downloads the update, then ask what program I want to use to install the download. It gives me the list of software; i.e., Adobe, Office, Notepad, etc.
So - what software do I use to install it since it is not automatically installing the update itself.
Thanks, Pat
It downloads the update, then ask what program I want to use to install the download. It gives me the list of software; i.e., Adobe, Office, Notepad, etc. So - what software do I use to install it since it is not automatically installing the update itself. Thanks, Pat