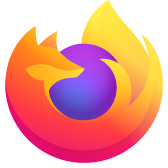 Passwords
I suffered a catastrophic crash and had to replace my computer, a mac. I replaced it with another mac.
Because the older one will not boot up, I could not migrate my firefox data.
I ended up doing 'lost password' for all my sites.
There are a couple where the lost password thing hasn't worked.
It occurred to me to rename the (new computer's) logins.json file, copy the old computer's logins.json file from my external backup drive, put it in new computer's /user/library/application support/firefox, and then look in preferences, get the two passwords I want, set things back, enter these passwords into firefox again.
This did not work. In fact, now no matter which file is named logins.json, preferences says I have NO passwords stored.
I cannot find anything that tells me how to just decrypt the .json files (at least, not in a step-by-step way that I can use.)
I suffered a catastrophic crash and had to replace my computer, a mac. I replaced it with another mac. Because the older one will not boot up, I could not migrate my firefox data. I ended up doing 'lost password' for all my sites. There are a couple where the lost password thing hasn't worked. It occurred to me to rename the (new computer's) logins.json file, copy the old computer's logins.json file from my external backup drive, put it in new computer's /user/library/application support/firefox, and then look in preferences, get the two passwords I want, set things back, enter these passwords into firefox again. This did not work. In fact, now no matter which file is named logins.json, preferences says I have NO passwords stored. I cannot find anything that tells me how to just decrypt the .json files (at least, not in a step-by-step way that I can use.)
All Replies (1)