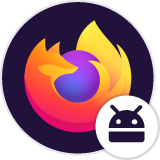 Disable the history grouping.
Hello, Am I missing something, or is it unfortunately still (v114.2.0) not possible to deactivate the grouping of the history? Found an older thread here: https://support.mozilla.org/en-US/questions/1367126 Please consider to support this feature request: https://connect.mozilla.org/t5/ideas/disable-history-search-groups-show-android-history/idi-p/20504 Thank you, greetings Martin
All Replies (1)
Chosen Solution
Hi Martin
The best place to follow up with this is at the connect.mozilla.org link you included in your question.