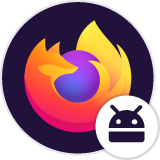 Cookie consent dialog wouldn't respond
The cookie consent dialog, popping up when visiting a popular Health/Lifestyle website, would not respond in any way. You cannot click "accept all", "reject all" or "x" buttons,or they wouldn't react, so continuing browsing is impossible on this website. The site is https://www.verywellfit.com/
The cookie consent dialog, popping up when visiting a popular Health/Lifestyle website, would not respond in any way. You cannot click "accept all", "reject all" or "x" buttons,or they wouldn't react, so continuing browsing is impossible on this website. The site is https://www.verywellfit.com/
All Replies (3)
Hi Martin
Do you have any add-ons installed in Firefox for Android?
What level of enhanced tracking protection do you have set?
I tried with and without adblockers installed. I had uBlock and Ghostery. Also, my enchanced tracking protection was set to "Strict", but I also tried with "Standard".
None of these makes any difference.
The buttons are still unclickable in Firefox Android. When opened with a Chromium based browser, it can be clicked and you can continue browsing the website.
Hi Martin
I have been able to select buttons on the cookie consent notice and am able to view the fire in the latest Release version of Firefox for Android.
Do you have any security or VPN apps on your Android device?
Can you also try clearing the cache (not data) in the Android Settings app before restarting Firefox for Android?