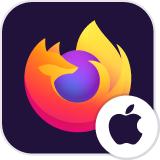 My photos don't show when I search on my Firefox on my phone
My pictures of products I search for don't appear only the info for the product
My pictures of products I search for don't appear only the info for the product
All Replies (1)
If photos are not showing up when you perform a search on Firefox on your phone, you can try the following troubleshooting steps:
Clear cache and data: Start by clearing the cache and data of your Firefox browser. This action can help resolve any caching issues that might be preventing photos from displaying properly. To do this, go to the settings or options menu in Firefox, find the "Privacy & Security" or "Clear Data" section, and choose the option to clear cache and data.
Check your internet connection: Ensure that you have a stable internet connection on your phone. Poor or intermittent connectivity can affect the loading of images. Try switching to a different network or restarting your Wi-Fi or mobile data connection to see if it resolves the issue.
Disable data-saving mode: If you have data-saving mode enabled in your Firefox settings, it may be preventing images from loading to reduce data usage. Go to the settings menu and check if there's an option related to data savings or image loading. Disable it and see if that solves the problem.
Enable image loading: It's possible that image loading is disabled in your Firefox browser settings. To verify this, go to the settings menu and look for a section related to "Content" or "Media." Ensure that the option to load images is enabled.
Disable content-blocking extensions: If you have any content-blocking extensions or add-ons installed in Firefox, they may be blocking images from appearing in search results. Disable any such extensions and check if the issue is resolved.
Update Firefox: Make sure that you have the latest version of Firefox installed on your phone. Updates often include bug fixes and improvements that can address issues like images not showing up. Check your app store for any available updates and install them if necessary.
If none of these steps resolve the problem, you can also try using a different browser on your phone to see if the issue persists. It can help determine whether the problem is specific to Firefox or more general.