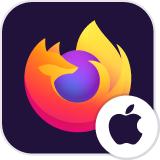 Firefox forgets logins since iOS 16.
Can we un-archive this thread? The issue is not fixed. https://support.mozilla.org/en-US/questions/1395347 There were comments made on the Github, but so far, no updates. https://github.com/mozilla-mobile/firefox-ios/issues/12740
All Replies (1)
Hi
The best place to add updates in the issue in GitHub and I will see if we can get that reopened.