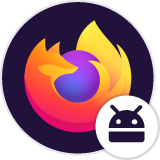 Unable to autofill username and password for certain websites in Firefox Android since version 110
Starting by Firefox Android version 110, the autofill for username and password didn't work for certain websites (in my case, it's: http://e-learning.stmi.ac.id/auth/login). The option to choose username is there, but after clicking one of the username, it fails to fill in the login form.
Other websites with that same domain name (any.stmi.ac.id) also didn't work.
In desktop Firefox, the autofill works just fine for websites from that domain.
Please kindly help. Thank you
Starting by Firefox Android version 110, the autofill for username and password didn't work for certain websites (in my case, it's: http://e-learning.stmi.ac.id/auth/login). The option to choose username is there, but after clicking one of the username, it fails to fill in the login form. Other websites with that same domain name (any.stmi.ac.id) also didn't work. In desktop Firefox, the autofill works just fine for websites from that domain. Please kindly help. Thank you
All Replies (1)
Hi
This is something that our developers are aware of and are looking into. You can follow progress on this and add comments at: