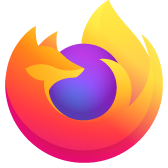 GitHub Registry List
on GitHub the commands are all based on Java https://github.com/mozilla/policy-templates#preferences Is there a list of all available registry settings? Or where do these Java options come from, where can I read them out?
All Replies (2)
the DMS manufacturer is a German company called Regisafe. Unfortunately, this software cannot be downloaded in this way. it is specially installed on our server.
This iqo file is a link to a document on Regisafe.
I added an iqo file to the cloud link you already have. You are welcome to test it
Unfortunately the IQO file isn't served with a mimetype in that case, so you can't register a handler for it.
I reached out to Regisafe, but unfortunately received no response.
I'm at a loss as to what to do here.
If you to a point where the IQO file showed up in the list I've attached a screenshot for, that would mean that Firefox new enough about the file to launch it (and we could do something in policy).
But if it never shows up there, we can't add a handler via policy.