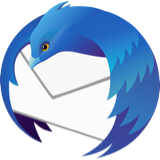 Thunderbird 102.7.1 (64-bit) "run junk mail controls on folder" does not work - outlook pop3
Thunderbird 102.7.1 (64-bit) "run junk mail controls on folder" does not work - outlook pop3 select the function manual selection using junk column 'flame' icon' works on individual spam messages Tried reboot, checked settings, really stuck - new user, experienced from DOS through to W10
Thunderbird 102.7.1 (64-bit) "run junk mail controls on folder" does not work - outlook pop3 select the function manual selection using junk column 'flame' icon' works on individual spam messages Tried reboot, checked settings, really stuck - new user, experienced from DOS through to W10
All Replies (3)
Two things.
What are you expecting to happen when you run the junk controls? Normally mail identified as junk of moved to the junk folder, so unless you have changed that default I really don't see anything for the junk controls to do when you run them. They have already done their thing when the mail downloaded.
Do you have an antivirus scanning in the Thunderbird profile directory? Many years ago I had issues with junk not moving to the junk folder automatically and it was caused because the antivirus was scanning the changed file and so Thunderbird could not actually write the change. The solution was simple, exclude the profile folders from scanning.
1 - As an example, if I mark one of my incoming messages (picture) as being from a 'Bad sender' by marking it with the junk column 'flame' icon', it quite correctly moves that message over to the junk folder. At the same time I would expect that TB would add that 'Bad Sender' to TB's 'Bad Sender' look-up list. When I then apply the 'junk mail controls on folder' I would have expected TB to work through the folder and apply it's 'Bad Sender' look-up list, moving any other 'Bad Sender' messages over to the Junk. That does not happen, moreover, there is no indication (eg. hourglass, marching ants etc) that any procedure is happening.
2 - I tried disabling Microsoft's Anti Virus, and apart from the expected dire warnings it made no difference.
Any chance of further pointers in an effort to get this running would be greatly appreciated
1. The junk filter is a Bayesian one that looks at the email, not who it is from. The from and to addresses are never used to determine if a message is junk, although folk in the address book get an exception even if the filter thinks it is spam. The is no "bad sender" list. Not unless you create a filter and an address book to create one of your own, but that is way outside the scope of the junk filter. But I did write an article about it 10 years or so ago because folk appear to think they should be able to block senders. https://support.mozilla.org/en-US/kb/blocking-sender

2. That is to be expected as the original assumption that something was not working was incorrect.
Perhaps refer to the user support documentation https://support.mozilla.org/en-US/kb/thunderbird-and-junk-spam-messages and this really good if quite old explanation http://kb.mozillazine.org/Junk_Mail_Controls