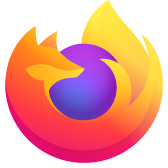 Recurring crash help
I am facing recurring tab and window crashes on Firefox 108. This is one of the submitted crash reports https://crash-stats.mozilla.org/report/index/b930a34e-c41d-4514-9dbd-a09970230204#tab-details I have tried disable extensions one by one but it does not seem to affect the problem. Or at least there isn't a clear pattern that can help isolate the problem. How can I fix this? Can someone help me read these reports better?
All Replies (2)
Garbage collector crash, connected with memory corruption during a minor garbage collection. It's not very actionable on our side.
You can try Firefox from the official Mozilla server if you currently use a version from the repositories of your Linux distribution to see if it behaves differently.