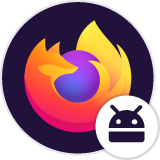 bookmarks missing after update to 109
I just updated to 109 and years of bookmark are gone. In previous versions there was an option to import bookmarks. 109 has nothing. Menu,bookmarks has one option:desktop bookmarks. In there are 3 options all of which give a message ,no bookmarks here, when tapped. 1. Have I missed something. 2. If not can I roll back the update, if so how? Thank you
I just updated to 109 and years of bookmark are gone. In previous versions there was an option to import bookmarks. 109 has nothing. Menu,bookmarks has one option:desktop bookmarks. In there are 3 options all of which give a message ,no bookmarks here, when tapped. 1. Have I missed something. 2. If not can I roll back the update, if so how? Thank you
All Replies (3)
Hi
Have you just updated from Firefox 68? Has the design of the app you have installed changed?
I don't know which version I had. But it could not be more than 2 years old. The design has changed.
It sounds like you gave updated from version 68 to 109. Firefox for Android 68 has not been supported for a few years now and it is no longer possible to update directly without data loss.