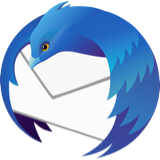 Still remained a question, how to import contatcs into Tbird
Happy New Year all volunteers, In W10, after crash all my applications, and their setup/data got wiped out. Tbird worked before like charm. Then it was a new installation 2 years ago. I moved mail data from Vista Mail on a Toshiba PC to my then new GP PC, with W10. Now, I have to re-install all the apps, and try to import/collect data. Luckily, my Vista PC is still working, so I can recover things from there. So, in Vista Mail i exported contacts, tried .csv, and .vcf. Csv seemed to work, however the import in Address Book was not functional. The names and e-mail addresses were mixed up. Then, I tried .vcf: with a single contact it works fine, but not with a list of .vcf files. Then, I found the advice to create one .vcf file for all contacts via copy *.vcx merged.vcf. The file got created, and looks fine. The windows contact too can open it, one-by-one. Windows10 Mail can handle it also. But, when I try to import this in TB I got as far as START import. Then, the message "Import failed unexpectedly, more information may be available in the Error Console". I do not see error console, and more hints. I must tell, extracting contacts from GMAIL works too. But, unfortunately I do not have set up gmail so that it saved all contacts upon referencing, so I just have a subset of contacts there... Do you guys have a working solution, or is this a new chart again ? By the way, the TB version is the newest one, a guess it is 102. Cheers, Zoltan
Happy New Year all volunteers, In W10, after crash all my applications, and their setup/data got wiped out. Tbird worked before like charm. Then it was a new installation 2 years ago. I moved mail data from Vista Mail on a Toshiba PC to my then new GP PC, with W10. Now, I have to re-install all the apps, and try to import/collect data. Luckily, my Vista PC is still working, so I can recover things from there. So, in Vista Mail i exported contacts, tried .csv, and .vcf. Csv seemed to work, however the import in Address Book was not functional. The names and e-mail addresses were mixed up. Then, I tried .vcf: with a single contact it works fine, but not with a list of .vcf files. Then, I found the advice to create one .vcf file for all contacts via copy *.vcx merged.vcf. The file got created, and looks fine. The windows contact too can open it, one-by-one. Windows10 Mail can handle it also. But, when I try to import this in TB I got as far as START import. Then, the message "Import failed unexpectedly, more information may be available in the Error Console". I do not see error console, and more hints. I must tell, extracting contacts from GMAIL works too. But, unfortunately I do not have set up gmail so that it saved all contacts upon referencing, so I just have a subset of contacts there... Do you guys have a working solution, or is this a new chart again ? By the way, the TB version is the newest one, a guess it is 102. Cheers, Zoltan
Chosen solution
Toad-Hall, You are right on the mark: I checked and the CardBook add-on is installed. I figured out that it got installed as I imported contacts from GMAIL from the Google server. It looks like this process automatically intalles CardBook, and puts the imported contact there. It even overrides my settings, and wants to use all the time the contacts from CardBook first. Thanks for shredding light on this, you are great. I am satisfied, the issue is solved. It was an excellent team-work. Regards, Zoltan
Read this answer in context
👍 0
All Replies (17)
You're telling us too much. Please be specific and clear on what you do have, such as CSV file or old abook.sqlite or abook.mab file, or whatever.
David, thanks for the quick reply. I thought I explained clearly: the .csv way did not work as it should, I did not get usable address book in TB. Therefore, I tried the single .vcf file way. The single file was created with copy .vcf command from multiple .vcf files. Import failed at the end: "Import failed unexpectedly, more information may be available in the Error Console". I do not have any other format of contacts. Should I attach screen shots ? Regards, Zoltan
CSV should work, although it is sometimes clumsy. I suggest - explore the csv via a spreadsheet program, eliminating all columns that are irrelevant - for a model, create an exported csv from thunderbird, open this also in spreadsheet to see exactly how it is formatted. - compare the heading row to the heading row in your csv - make the titles match the ones in the thunderbird sample. - review your csv to see if there are any garbage entries. remove them. - save the revised csv with a different name to avoid changing the original. - Now carefully step through the import process.
David, - the current version of TB doesn't offer an "export contacts" in .csv format. All it does a single "export", into a .zip file. " Export accounts, messages, address books, and settings to a ZIP file."The content is database files. One example "abook.sqlite". I guess this would be a contacts file. This can only be opened in a dbase application. So, I cannot compare. Nevertheless, from Vista Mail I created a stripped .csv file, - only name, e-mail address. I was able to import this into "Personal Address Book". It looks OK. But, I cannot use it as expected. Whet I start a "write", I cannot bring up a contact address into the "TO" field from this file. From GMAIL TB imported addresses into a CARDBOOK (what is this, and why ?). Only addresses from CARDBOOK can be used automatically in TO field. In TB settings I directed the use of Address Book. But still only CARDBOOK is usable, and shows up in the right upper corner. In Personal Address Book I can search, find addresses. But, only editing is offered, not the use in TO, or WRITE. So, it is not much of use. While, if I import single .vcf file, the contact works correctly, But, reasonably I cannot import 1700 .vcf files one-by-one. There must be a better way to make this work.
Highlight an addressbook rightclick the tree dots just to the right a menu opens and 'export' is an option click that and CSV is an option.
As an observation, you seem too quick to jump to conclusions on what works. Please slow down and work through it. You can do this.
You are right, and I am right. There I found a .csv export opportunity, but not available on Address Book. It works for Personal Address Book, and Collected Address Book. Looking into the geberated Excel file, it is full of garbadge,,, - birthday, job title, street address (all empty), but couldn't find email address. The .csv file, which I imported from Vista Mail looks good, only name, and email address The import worked, but not usable as expected. It goes into Personal Address Book.The directory/hierarchical structure is not understandable. I would expect All Addressbooks on the top, Personal Addressbok, and Collected Addressbook below. And, it should be possible to direct the tool to use a selected address book when writing a mail. Instead, as I said, although I set up the tool as "automatically add email adresses to my: Collected Adresses", Default startup directory in the address book window: All Adress Bsook, I still get the Cardbook as the only choice in the right upper corner to chose address from. I do not know where Cardbook belongs to, whether under All Address Books, or what. It was created from Gmail. But, all this is not the real question/problem: how can one import contacts from another mail tool so, that it can be used in TB as expected: clicking on TO, and starting to type a name, and then selections should pop up automatically from the appropriate address book to use. I think I go on your nerves, am not smooth, but this is the truth. A simple migration process is not simple, and so far does not work as expected. If I struggle withit ( once I designed, and built some of the highest performance computers, and SW), what does aunt Mary ? It should be straight forward peocess. What cen we do ?
David, I continued my experiments, and found that in the current version of TB the contacts import with the .vcf format works best. It is the easiest, and immediately usable. However, it works only for single .vcf file, not for a list of files in a directory, or a conglomerate. Based on my past experience, I'd like to suggest to create a script, which opens a directory where the .vcf files sit, and imports the single files one-by-one. I assume, this could be done fast, easy to debug. This would solve the "importing .vcf contacts into TB". What do you think ?
Hello,
As David said before, importing via a CSV file should work and it's the easiest way... Maybe the "garbage" you got in your exported file was due to some garbage already in TB? You can convince yourself of this by creating a single contact in TB, exporting it and looking in the resulting file. You should have two records and no garbage at all. Then enrich this correctly formatted file with the method proposed by David and import it. Excuse my broken English, I'm French... Good luck! JF
Hi JF, I hate spinning the wheel further. Importing .csv seems to work. I can see the contacts in All Address Book fine. However, I cannot use contacts from this file with "write", and "TO", so the the address would be filled in for me. This is what a user expects. Instead, the only thing I can do with the contact in All Address Book is "edit" Then I can copy with the mouse the e-mail address and paste it into the TO field. Versus, and imported .vcf contact shows up in the TO field if needed. So, it looks as if the best way to import contact is the ,vcf format. The problem is that TB can only import single .vcf files. The trick compounding the .vcf contact into one "merged.vcf" file does not work. The question remains how to make the .csv methodology working as expected ? Or, make the compounded .vcf file work. This could be done with a script, which opens the "merged.vcf" and import the single .vcf contacts one-by-one. There could be similarly a directory with the single ,vcf files, and import from there. This could be an add-on to TB. As I can see many pople had similar problem with importing contacts, and earlier there was an add-on to solve this with .vcf. This is not available in the current version. What can we do ? Or, should I just limp with the "edit" solution from above ? TB is a good mailing tool, it would be a pity to use this cumbersome solution. Regards, Zoltan
Hi, You could try to follow the advices that are given to you... for exemple: "As an observation, you seem too quick to jump to conclusions on what works. Please slow down and work through it. You can do this." I adviced you to export only one contact into a file to convince you that TB export correctly. Now, you could delete this contact into your TB, import the previous exported file in TB without modify anything inside this file and see that TB works perfectly with this imported contact to convince you that TB import correctly... when the imported file is correctly formatted. I am not working on the same system and the same TB as you because I am on UBUNTU. But ten minutes ago to check, I moved all the contacts from my TB to a laptop working under LMINT. I used a csv file on a USB drive. It took 2 minutes and everything is OK... JF
Hi JF, You're telling me that I jump to conclusions too quickly. Well, you do not even have the same environment as I do (WIN10 64bit), nor the same version of TB, but UBUNTO, and you telling me what works. You did not explain the directory structure of the Contacts, why CardBook shows up when I write a mail, and cannot change it. I dare to attach a file with screen prints to show what works, and how. Be so kind and take a look. TB does not even offer me the opportunity to export a .csv contact. It looks like the to be imported .csv file has to be the same fields, and in the same order as TB expects, then is maybe a chance that it would work correctly. This means that the tool does not understand the Excel header (title of the columns), so it is not intelligent, and just takes in whatever is on the position. So, hand editing is expected ? It is not doing much better with single .vcf files either. The result is that it cannot insert a TO address automatically. I can live with this limitations, but it is not nice, and it makes for a while the use of TB cumbersome, as long as there are not enough Collected Addresses. I thought I would help you guys with drawing aattention on these issues. Do whatever you want, but I keep up my opinion until you give me thorough explantion, and an example. You can send me also screen prints.
The Excel image showing file called 'contacts.csv' It has one column called 'Name' and one column called 'Email Address'
When you import that .csv file, you have to map the columns you are importing to match the field names used in Thunderbird.
It seems you failed to map the columns correctly. Thunderbird has two column for the name 'First Name' and 'Last name'. 'Display Name' is also offered, but it is used simply for display purposes.
Why does the 'Collected Addresses' look and work ok? Because Thunderbird is collecting that information and putting it into the correct fields.
The information you supplied in the images says : You imported the 'Email Address' field and set it up as mapped to the Thunderbird 'Last name' field. You did not import anything mapped to the 'Primary Email' field. This fully explains why the contact in the Address Book has the email address set up as the last name and nothing in the primary email address. It also explains why nothing works in the 'Write' window.
Ideally, you would edit the contacts.csv file before trying to import it. Suggest you create first two columns as 'First Name' and 'Last Name' and enter the relevant information. You could keep the 'Name' column but it may help to rename it to 'Display Name' Then when you import the file you will then find a bit easier to map. But even if you do not want to set up the 'contacts,csv' file to have matching columns to those used in Thunderbird, you do have to import and map the imported fields to the Thunderbird fields.
Process to use:
In 'Address Book
click on 'Import'
Select 'Comma or tab separated file...'
click on 'Continue'
Select the 'contacts.csv' file you want to import.
click on 'Open'
On the left are the fields you want to import. On the right are the fields used by Thunderbird. Make sure the 'Email Address' is mapped to 'Primary Email'.
You should be able to select it from a drop down list of options. However, if that 'Primary Email' has already been used (pre-selected blue tick on another field) then it will not appear as a drop down option. I've already notified the developers about fixing this. Therefore I advise you to uncheck all the blue ticks, then you will find all the options will be available in the drop down to reselect as you require. Then click on 'Continue' to import.
I've added an image below which offers a visual reference on how to map fields. This should offer a better expanation and help you to understand what I'm talking about.
In the example my imported 'Primary Email' field was mapped to 'Nickname'. I unchecked all the incorrect blue ticks. Then reselected the blue tick for that option and clicked on the drop down icon. The list now displays all options and I could select 'Primary Email'.
Modified by Toad-Hall
I wasn't quick enough!!! I'm still putting up the screenshots illustrating the approach I had proposed...
Step 1: I clear all the contacts in TB and create only one. I export the contacts into a file. Step 2: I load this file in Excel. For this, I use "Data/From Text" and not "File/Open" and precise to Excel that the field separator is "comma". My file is correctly opened in Excel, with column headers in line 1 and the correct values for my contact in line 2. Step 3: I delete the contacts in TB. Step 4: I enrich this Excel file with what I need. Here I added a new contact line 3. I write the Excel file with "csv" format. So the fields are separated by ";". Step 5: Because I need "," as separators, I changed the ";" by "," in a texte editor, here "Notepad" and I write a new file. Step 6: I import this new file in TB. The previous contact is here, the same as before. The new one is correctly formatted. Step 7: When I create a new mail the field "To" is correctly filled.
Hi Toad-Hall, JF, You guys are very kind to put so much time/effort into this. We have a French Argument (US expression when people are mostly in accordance, but get hooked in side issues, etc). I understand all the explanations. and know what went wrong, finally NOW. It was mostly my fault. .csv is an Excel spreadsheet, and it goes by positions of the column. The one application exports the contacts in one format, the other maybe in a different format, and the import expects it in TB compatible format. When I exported my contacts from Vista Mail, I did not pay attention that one can influence what, and how will be exported. I left everything default. Now, I exported only NAME and EMAIL, and it works mostly in TB, with little glitches. I used .vcf format before, which spells out clearly NAME EMAIL, etc, so it is easier to handle, rather than position based. I owe you a big apology, and I am sorry. I still would like to know what is CardBook on the left side, and as it shows up in TB in the right upper corner. Can I get rid of CardBook, or the content ? What would it do ? And, just as a suggestion, maybe it would be still worthwhile to enable the use of a merged .vcf file in the near future. Thanks, and regards, Zoltan
re :what is CardBook on the left side, and as it shows up in TB in the right upper corner. Can I get rid of CardBook,
Have you installed an addon extension called 'Cardbook' ? Cardbook:
You can locate all installed addons in this location:
Menu icon > Addons & Themes
Under 'Extensions' (jigsaw icon)
A left click on the blue button enables/disables that addon. Click on the 3 dot icon to see menu which offers 'Remove' If you see a 'spanner' icon this means that addon extension offers various preferences for settings in the addon.
Chosen Solution
Toad-Hall, You are right on the mark: I checked and the CardBook add-on is installed. I figured out that it got installed as I imported contacts from GMAIL from the Google server. It looks like this process automatically intalles CardBook, and puts the imported contact there. It even overrides my settings, and wants to use all the time the contacts from CardBook first. Thanks for shredding light on this, you are great. I am satisfied, the issue is solved. It was an excellent team-work. Regards, Zoltan